Nicoya Peninsula.
The Nicoya Peninsula's sparkling 80-mile shoreline boasts beach-centric towns with cream-colored shores and dense forests. Half of the peninsula is found in the Guanacaste province, while the other half sits in the Puntarenas province. Nosara Beach's powdery sands line the Nicoya Peninsula's western edge. You'll also find fishing and cattle-ranching communities east of the rustic coastline. After a significant rise in tourism that began in the 1970s, an influx of restaurants and hotels have enticed visitors to the peninsula's sandy coast.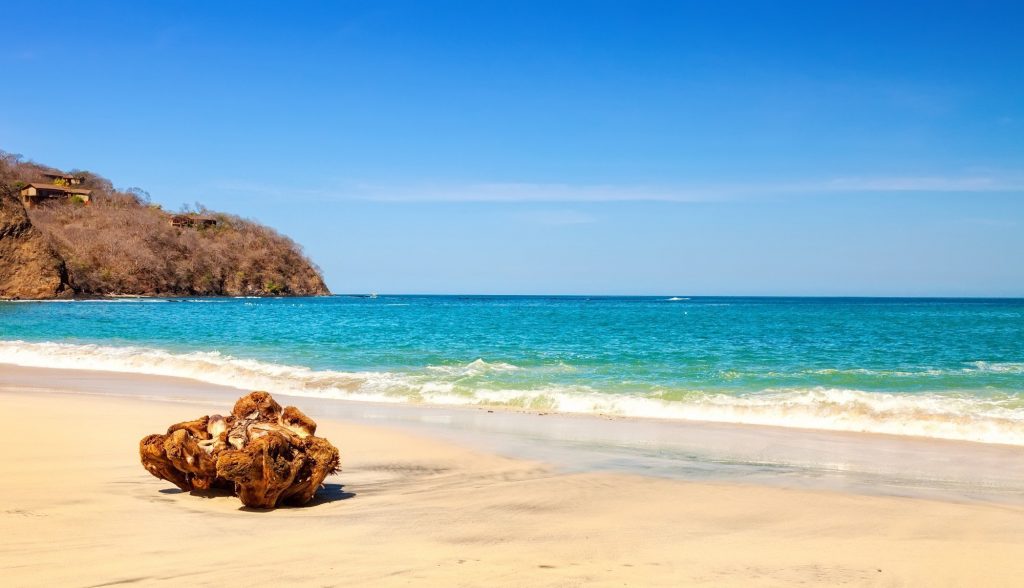 Recent travelers highlight Nosara Beach's gorgeous sunsets, colorful fish and turquoise waters as ideal for surfers and beach lovers alike. Other hot spots include Mal País and Montezuma, a charming coastal town that boasts affordable hotel accommodations and untamed splendors, like magnificent waterfalls and gentle cerulean waves.
The Nicoya Peninsula extends from Costa Rica's northwestern tip and skirts the Pacific. You can reach the peninsula by car from San José the drive will take 4 or 5 hours approximately.
Arenal Volcano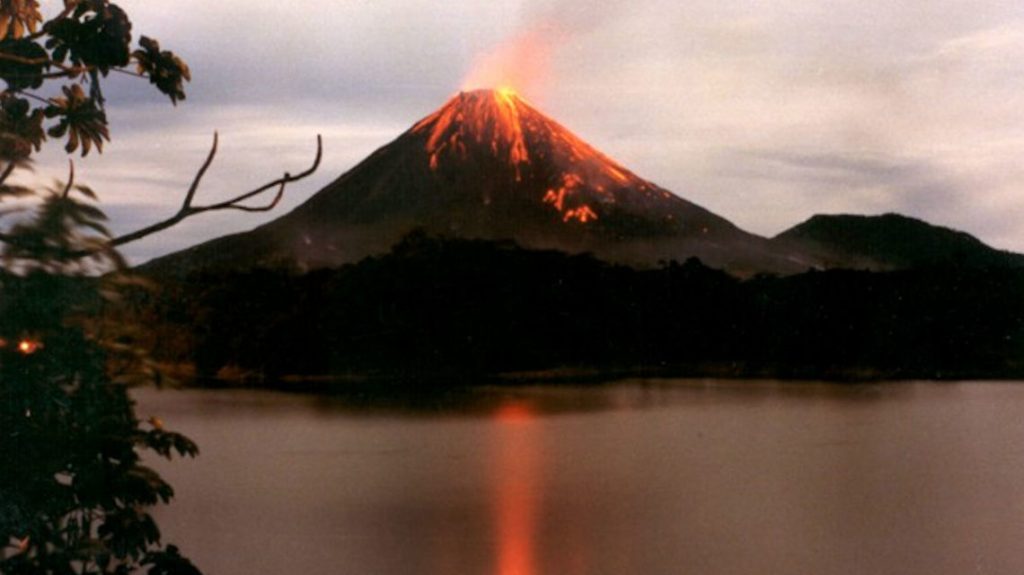 Arenal, one of the world's most active volcanoes, stands more than 5,000 feet high. For the latter half of the 20th century, admirers traveled to its base in droves to catch a glimpse of glowing rocks and molten lava tumbling down its sides. But Arenal wasn't always spewing fiery lava, rocks and ash. The volcano sat dormant for hundreds of years, but on July 29, 1968, Arenal awoke from its slumber. A thunderous earthquake shook the area and a subsequent explosion of lava wiped out three nearby villages. Frequent eruptions continued until 2010, when the volcano re-entered a non-active state.
Arenal is often concealed by a thick layer of fog, but if you visit between February and April, you will have a better chance of unobstructed views. Recent visitors say it is worth the trip, though it the quality of the view depends heavily on the weather. You can hike the park's trails on your own with just a trail map, but several recent visitors recommended hiring a guide to learn more about the history of the volcano and the flora and fauna that inhabit the area.
The easiest way to access Arenal Volcano is from the nearby base village of La Fortuna. This small town is perched at the eastern edge of Arenal Volcano National Park in northern Costa Rica. A variety of tours depart from La Fortuna. You can reach Fortuna via car or bus from San José, which is located approximately 80 miles southeast of the park.
Manuel Antonio National Park
Manuel Antonio National Park is one of Costa Rica's smallest protected green spaces, but don't let its size throw you off. Within the park's 3 square miles, you'll find untamed beaches, secluded coves, nature trails and a thick rainforest. You can stretch out on the park's coastline or wander along one of the walking paths to spot rare birds, camouflaged iguanas and purple-and-orange crabs. If you're a lover of furry creatures, you'll be pleased to discover that this park contains so many monkeys that the park built a suspension bridge to grant them free reign of the area.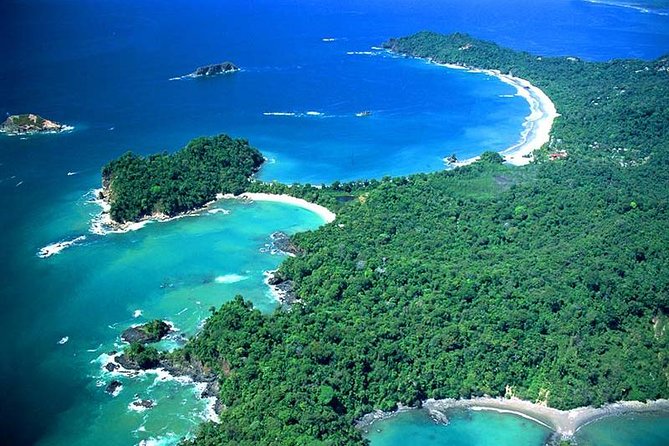 Travelers recommend visiting Manuel Antonio's remote white-sand beaches in the southeastern tip of the park where visitors can relax under palm trees. Reviewers also recommend bringing a picnic lunch to enjoy. However, you'll want to watch your food closely as the monkeys have been known to steal food. To enjoy the park's untouched landscape without the crowds, consider arriving right when the park opens at 7 a.m.
Manuel Antonio National Park is set in Costa Rica's Central Pacific region, about 100 miles south of San José. You can reach the national park by bus or car from San José; the ride takes roughly 2 to 3 hours.
Monteverde Cloud Forest Biological Reserve
Imagine winding through a misty oasis; strikingly tall trees wrap you in a sea of green. Add to that more than 100 mammals, 400 types of birds and 2,500 plant species, and you have Monteverde's lush 25,700-acre reserve. While wandering along one of the hiking trails, you may spot a small hummingbird or a resplendent quetzal feasting on a ripe aguacatillo (a fruit similar to an avocado).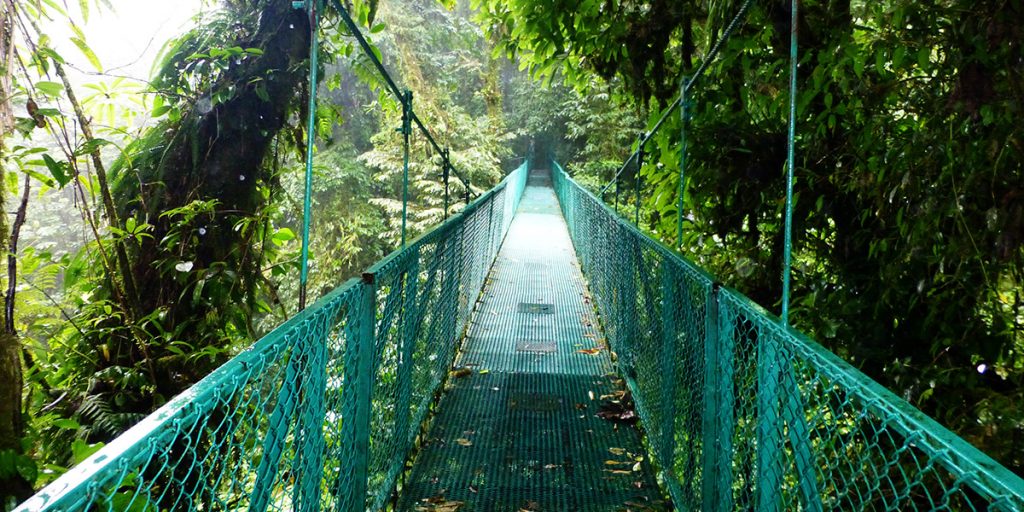 Although some travelers complain about the high frequency of tourists and the arduous trek to the reserve, most praise the forest as a must-see example of Costa Rica's rich wildlife diversity. Recent visitors recommended taking a Sky Walk (hanging bridges) or Sky Trek (zip lining) tour to avoid the crowds and see the reserve from an aerial view. For more information, consult Sky Trek's official website. If you'd prefer to stay on the ground, the reserve also offers guided walking tours year-round. Past visitors highly recommend hiring a guide if you've come to the reserve in search of wildlife.
Monteverde Cloud Forest is located in the Northern Plains, about a three-hour car ride northwest of San José.
La Paz Waterfall Gardens
Short for Catarata La Paz (or "peace waterfall"), La Paz may seem quiet and still at first glance. But take another look, and you'll find this rainforest buzzing with activity. From croaking frogs and fluttering butterflies to rumbling jaguars and howling spider monkeys, there are plenty of creatures to be found in this wildlife-lover's paradise. And there is much for nature-seekers to admire too, from the garden's five flowing waterfalls to its colorful orchids and sea of leafy green canopies.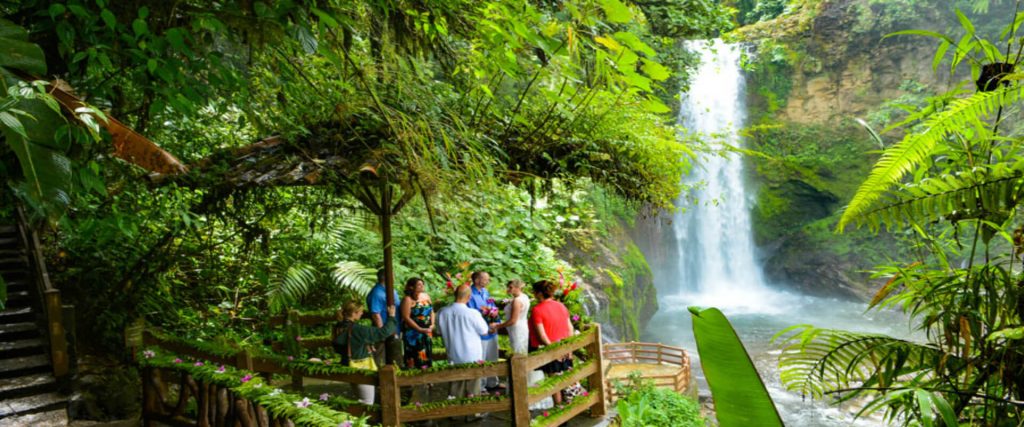 Recent travelers said it is a must-see for every first-time visitor to Costa Rica, describing the waterfalls as "amazingly beautiful." Others were pleased with the friendly and knowledgeable staff.
La Paz is located along the northeastern edge of Volcán Poás in Costa Rica's Northern Plains. The easiest way to reach La Paz is to take the one-hour bus, taxi, or car ride from San José; just follow the Pan-American Highway. The park, which recommends guests set aside at least two hours to explore, welcomes visitors every day from 8 a.m. to 5 p.m. Admission, which includes access to all the trails and attractions, costs $44 for adults and $28 for children ages 3 to 12. There is also an inexpensive and expansive buffet lunch if you want to eat at the park (for an additional fee).